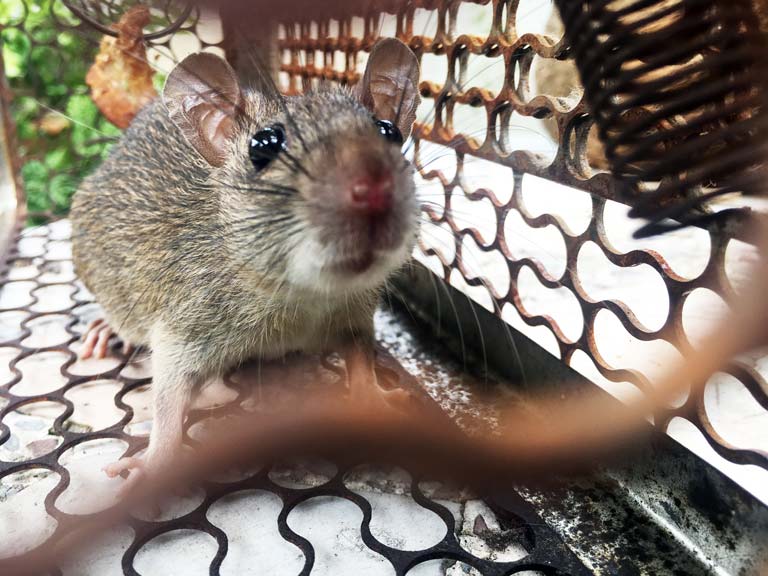 If you can hear the scurrying feet of mice behind your walls or have already found a rat carcass in your basement or attic, waste no time in calling Affordable Pest Control. Left to feed and breed, your rodent problem will get big quickly, which means more damage to your home and problems for your health and wellbeing. We offer quick and efficient animal control, absolving you of rats, mice and other small mammals that may be calling your home their own.
Signs of a Rodent Infestation
Rodents don't take long to make themselves known once they've invaded your home. Aside from spotting a mouse or rat scurrying around your basement or attic, keep an eye out for these common signs of a rodent problem (and call us for animal control if you spot them):
Holes chewed in the corners of food containers
Scat or rodent droppings in areas around food
Garbage that's been disturbed or dragged out
Odd pet behaviors, especially near walls
Strange odors coming from basement or attic areas
Scratches or scrapes from claws on baseboards or soft woods
Of course, if you do see a mouse or rat in your home, it's a sign there's more than one lurking in the shadows. Mice and rats are communal animals, which means there could be as many as a dozen more hiding out in your home! This is why it's so important to call us for mice removal in Midland, Greenwood, Gardendale, Odessa, Tarzan, or Garden City, TX as soon as possible—so there aren't more of them by the time we get there!
Avoid Off-the-Shelf Solutions
Your first instinct might be to rush out and buy rat traps, glue traps, pellets, poisons and sprays. We advise against this! Not only are rodents generally smart enough to avoid these products, but they can also be hazardous for any pets or kids in your home. They're also ineffective at eliminating entire colonies. Worse still, if a rat does die in your home because of one of these products, it might begin to decompose in an area where you can't get to it—which is another health hazard.
We not only use tried and true techniques exterminate mice and rats, we also help you proof your home against another infestation in the future. This includes perimeter inspections and crack sealing, as well as identification of access points with recommendations for repairs. Our process goes beyond getting rid of rodents—we want to help you keep them out.
Protect Your Home From Rodents
Rodents not only bring damage to your home they also bring disease. Protect your home and your family from the dangers of rodents by calling Affordable Pest Control at 432-520-6985. We'll inspect for signs of damage, measure the scope of your rodent, bed bug, and spider control infestation and help you take back your home from these pests once and for all. We can even help you prevent them from coming back, so contact us today.
Please note that we do not offer trapping or relocation services for small mammals and rodents. We are strictly an exterminator. For animal control larger than rats or mice, please contact your local animal services.