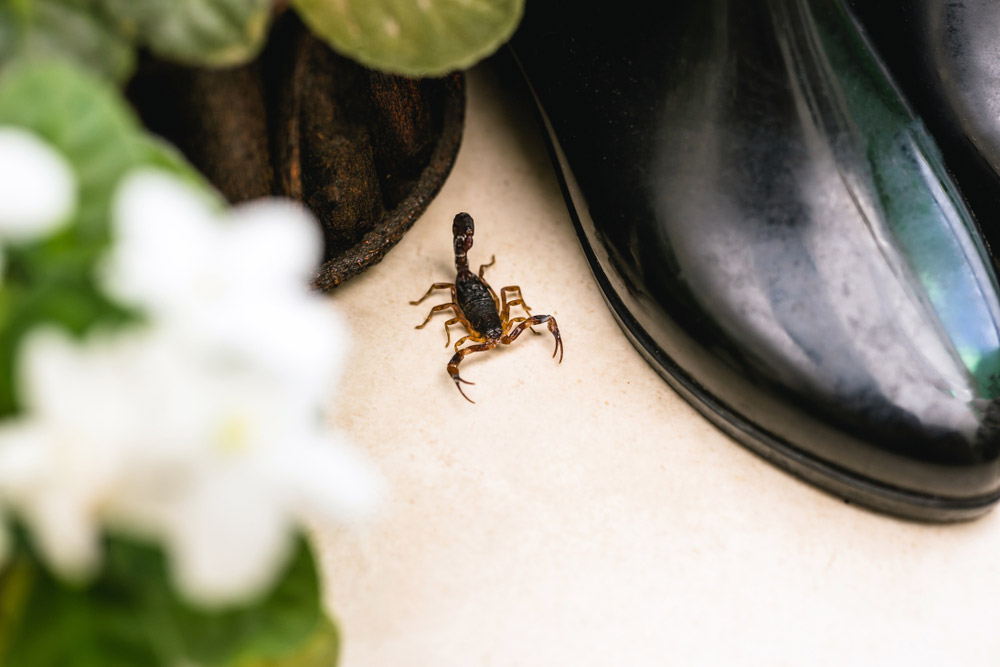 When springtime rolls around, scorpions can become a problem for Midland, TX home and business owners. They're small enough to slip into even the tiniest cracks and seek shelter in cool, dark places, where they'll nest and produce offspring. If you see one scorpion, chances are, there's more nearby! Make sure you're calling Affordable Pest Control immediately for scorpion removal. 
We're experts when it comes to defending your home against scorpion invaders, both inside and out. If there's a scorpion problem inside your home, count on us to make sure it's fully eradicated in no time at all. For protection, we employ proven scorpion control methods for outside your home, to prevent these dangerous pests from getting in. 
Scorpion Removal
Most scorpions enter homes looking for water and shelter, and will nest anywhere they find it. They're common in basements, crawlspaces, closets and even in dressers. Outdoors, they're attracted to mulch piles, firewood stacks, flower beds and sheds. We thoroughly inspect these areas and treat them to ensure any scorpions are properly dispatched and that future nests don't spring up. Our experts are seasoned when it comes to identifying both indoor and outdoor nests, and we leave no stone unturned in eradicating scorpions.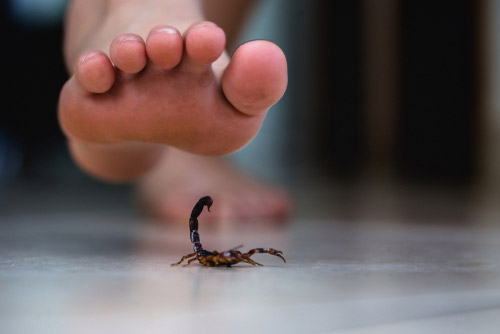 Scorpion Control
Part of keeping scorpions off of your property is treating it and making it an inhospitable environment. Our team administers sprays around entryways and in other areas where scorpions may nest, and we identify potential problem areas to remediate them. This includes outdoor cleanup of debris and moisture-rich buildups, sealing up entryways to the home and spraying to reduce food sources that may attract scorpions. 
Quick Tips for Scorpion Control
Whether you're new to Midland, TX or have lived here all your life, dealing with scorpions should be something everyone knows how to do. Here are a few quick tips to keep you safe.
Shine a UV light into dark spaces; scorpions glow under UV light;

Don't walk around barefoot on your property if you believe scorpions are present;

Remove or treat outdoor harborages, such as firewood piles and mulch buildups;

Seal any cracks around the base of your home and use screens for all doors and windows;

Employ moisture control wherever possible, such as dehumidifying basements.
Call the Experts for Scorpion Removal
Scorpions are dangerous pests that need immediate attention from professional exterminators. Contact the team at Affordable Pest Control as soon as you suspect these pests on your property. Reach us at 432-520-6985 and we'll come out to take care of the problem once and for all.