Mention this ad and receive $25 off any annual service agreement!
**New customers only**
**Does Not Include Specialty Services**
**Please Call For Details**
Exterminator in Midland, TX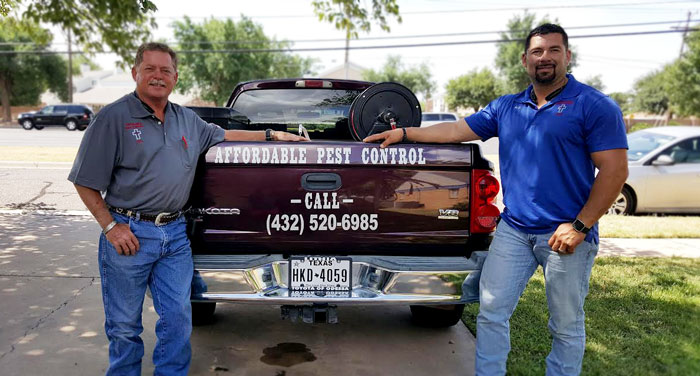 Looking for an exterminator that can get the job done quickly and efficiently? Affordable Pest Control is your go-to, full-service pest control company, and we have been proudly serving the Greater Midland area for over 30 years. We perform quality extermination work at reasonable rates that you can afford.
Effective Pest Removal
If you're in need of long-lasting pest control in Midland, TX, you've made a smart choice in coming to Affordable Pest Control for help. We are a pest control and exterminator service specializing in the extermination and removal of ants, bees, animals, bed bugs, spiders, termites, and any other pests that may be invading your home or workplace. We have been helping families, individuals and businesses get rid of the pests in their buildings since 1999, and over the last couple of decades we've seen it all! No bug or rodent is too large or abundant for us to eliminate, so you can count on us to be your number one source for in Midland, Greenwood, Gardendale, Odessa, Tarzan, and Garden City, TX.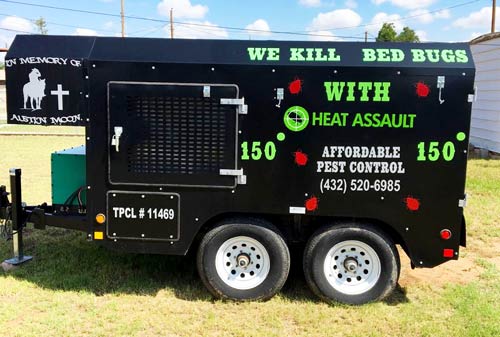 No matter if your pest problem is a slight annoyance or a huge issue, we're here to provide proper pest removal in Midland, TX that will keep all of the unwanted critters at bay long after we've left your residence or business. We provide pest control spraying to remove bugs and rodents that are currently a problem, as well as preventative spray to keep them away for good. Aside from providing some of the best in Midland, TX, we also pride ourselves in being a Christian, family-owned business. We truly care about each and every person who seeks our services and we're happy to relieve you of the stress you've been dealing with since your pests decided to pay you a visit. Why else do local residents contact us for quality bug control in Midland, TX? Take a look:
We proudly provide all your pest and insect control in Midland, TX.
Our exterminators have decades of experience in the pest removal business.
We are a family-owned business with Christian values.
We spray down the premises not only to kill pests currently residing in your home or business, but to keep future pests away as well.
We can eliminate all pests, not just bugs!
Service Areas
Midland, TX
West Odessa, TX
Big Spring, TX
Andrews, TX
Stanton, TX
Greenwood, TX
Big Lake, TX
Gardendale, TX